Tagging, Tracking and Follow up Teams
Scientists, collaborators and communicators.
NOAA / MarEcoTel / Instituto Aqualie
CESIMAR-CENPAT
Bárbara A. CHALCOBSKY
Nicolás SUEYRO
Behavior
Facundo IRIGOYEN
Néstor ORTIZ
Follow Up – Boat captains
CIMAS / EsCiMar (UN Comahue)
Jorge LÓPEZ
Logistics – Kamal captain
ICB
Juan Marcos RICCIARDI
Follow Up – Photography – Orca captain
Nicolás LEWIN
Raquel SOLEY
Paula FAIFERMAN
Camila MUÑOZ MOREDA
Photo identification – Drones
UC-Davis y PMSBFA
Matías DI MARTINO
Follow up – Veterinary Assistance – Drones
WCS
Martín MENDEZ
Researcher – Coordination
Howard ROSENBAUM
Researcher
Other collaborators
Federico ARRIBERRE
Boat (Idable) Captain
ORGANIZATIONS:
CESIMAR-CENPAT: Centro para el Estudio de Sistemas Marinos, Centro Nacional Patagónico, CONICET
CIMAS: Centro de Investigación Aplicada y Transferencia Tecnológica en Recursos Marinos "A. Storni", CONICET
EsCiMar (UN Comahue): Escuela Superior de Ciencias Marinas, Universidad Nacional del Comahue
ICB: Instituto de Conservación de Ballenas
PMSBFA: Programa de Monitoreo Sanitario Ballena Franca Austral
NOAA: Administración Nacional Oceánica y Atmosférica, USA
MarEcoTel: Marine Ecology and Telemetry Research
Instituto Aqualie: Instituto de Investigación y Conservación de la Biodiversidad, Brasil
UC-Davis: Universidad de California, Davis
WCS: Wildlife Conservation Society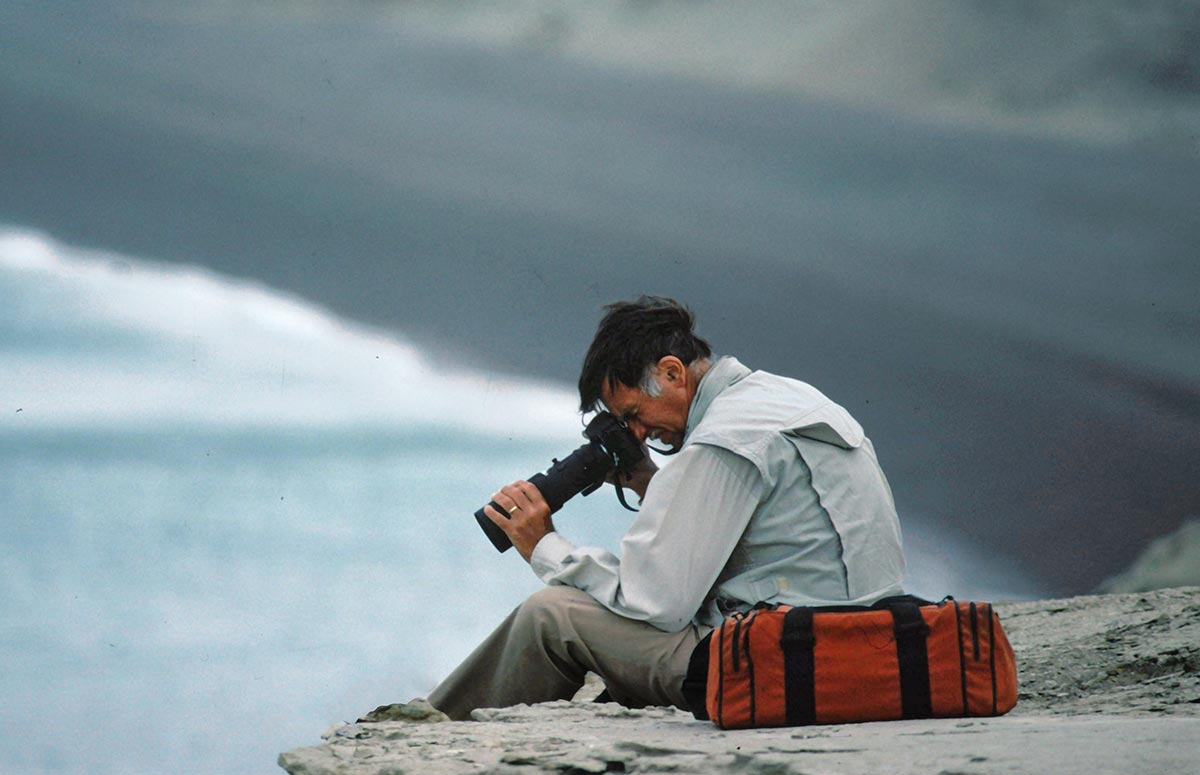 In Memory of William Conway
The "Satellite Tracking Whales" team wishes to honor the memory and thank a global leader in conservation, highlighting his pioneering efforts for the protection of the Southern Right Whales of Peninsula Valdés. As Director of the New York Zoological Society (NYZS; today Wildlife Conservation Society WCS), in 1970 he initiated the Southern Right Whale project under the leadership of Roger Payne. Dr Conway's outstanding work on behalf of NYZS, negotiating with the Argentine national government and with Antonio Torrejón, then Secretary of Tourism of Chubut, led to the creation of the Golfo San José Marine Park, thus protecting a key site for the whales of Valdés.