Institutions & teams
Scientists, collaborators and communicators.
NOAA / MarEcoTel / Instituto Aqualie
CESIMAR-CENPAT
María Constanza MARCHESI
Virginia TORTOLINI
Ailen CHALCOBSKY
Behavior
Facundo IRIGOYEN
Néstor ORTIZ
Follow Up – Boat captains
CIMAS / EsCiMar (UN Comahue)
Sebastián LEAL
Drones operator
ICB
Paula FAIFERMAN
Nicolás LEWIN
Drone operators – Photography
Camila MUÑOZ MOREDA
Aluminé ORCE
Macarena AGRELO
Photo identification – Population Dynamics
UC-Davis y PMSBFA
Ralph E.T. Vanstreels
Veterinarian – Follow Up
Matías DI MARTINO
Follow up – Veterinary Assistance – Drones
WCS
Martín MENDEZ
Howard ROSENBAUM
Researchers
Valeria FALABELLA
Solange FERMEPIN
Researchers – Coordination and logistics
Researchers and Collaborators | Season 2023
Ethan SLATTERY
Wildlife Computers
Federico ARRIBERE
Boat Captain
ORGANIZATIONS:
CESIMAR-CENPAT: Centro para el Estudio de Sistemas Marinos, Centro Nacional Patagónico, CONICET
CIMAS: Centro de Investigación Aplicada y Transferencia Tecnológica en Recursos Marinos "A. Storni", CONICET
EsCiMar (UN Comahue): Escuela Superior de Ciencias Marinas, Universidad Nacional del Comahue
ICB: Instituto de Conservación de Ballenas
PMSBFA: Programa de Monitoreo Sanitario Ballena Franca Austral
NOAA: Administración Nacional Oceánica y Atmosférica, USA
MarEcoTel: Marine Ecology and Telemetry Research
Instituto Aqualie: Instituto de Investigación y Conservación de la Biodiversidad, Brasil
UC-Davis: Universidad de California, Davis
WCS: Wildlife Conservation Society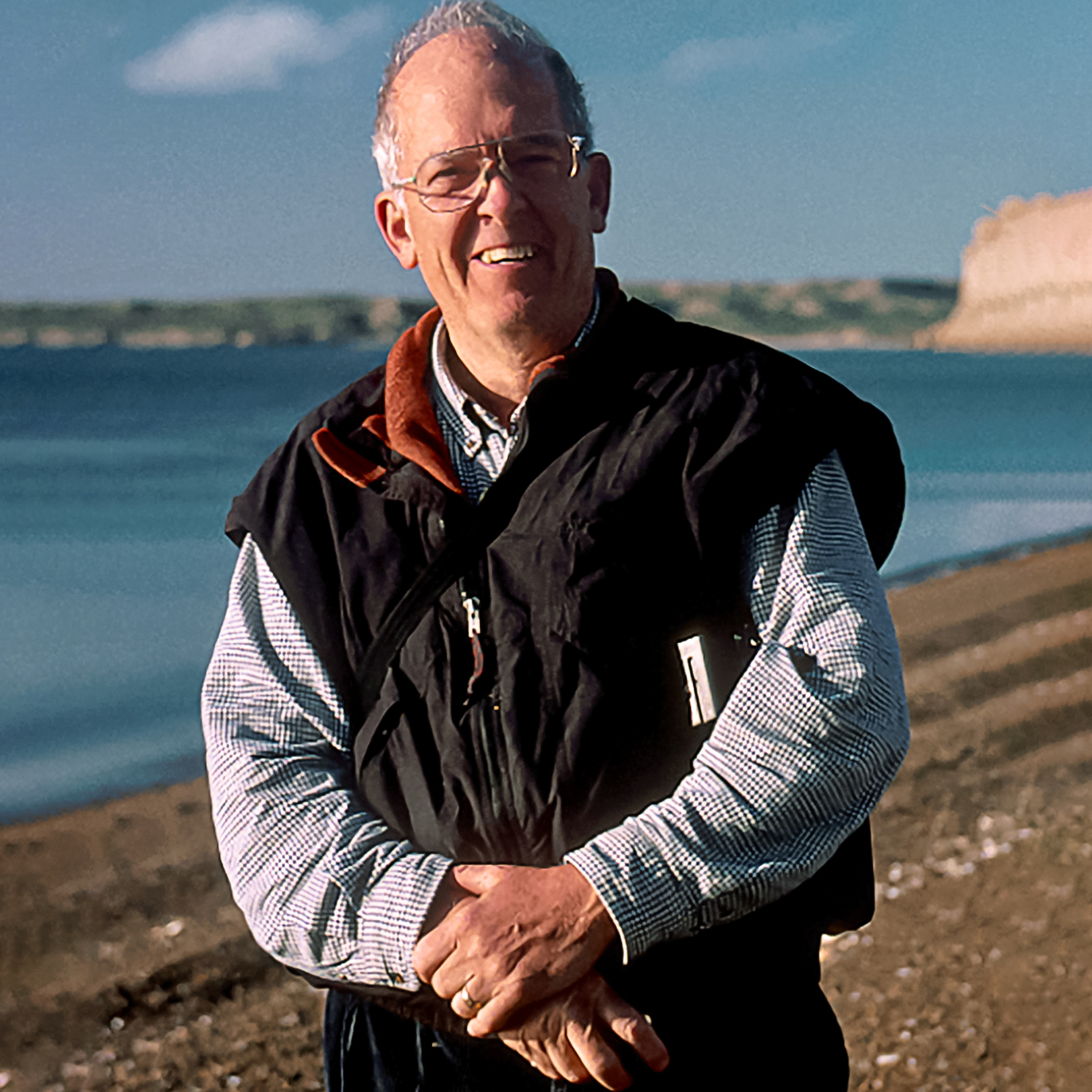 In Memory of Roger Payne
Dr. Roger Payne dedicated his life to the study of whales, and to their protection. A pioneer in the field at a time when thousands of these ocean giants were still being hunted, Roger was a passionate communicator who mobilized multitudes across the world by showing the critical role of whales for the life of our oceans and as a source of inspiration for humanity.
In 1971, together with the New York Zoological Society (today the Wildlife Conservation Society), Roger started the Southern Right Whale Program based on the photo identification of individuals in the waters surrounding Peninsula Valdés, a program which the Instituto de Conservación de Ballenas (ICB) has continued since 1996 in partnership with Ocean Alliance, an organization which he founded.
His studies were scientific trailblazers and foundational in the worldwide whale conservation movement. His life, and ours!, was particularly marked by his deep connection with Southern Right Whales and his love for the Argentine Patagonia.
The "Tracking Whales" team thanks Roger for being a visionary in establishing the foundations of our knowledge of Right Whales in the South Atlantic, and for his conservation commitment, a legacy we continue today in Argentina.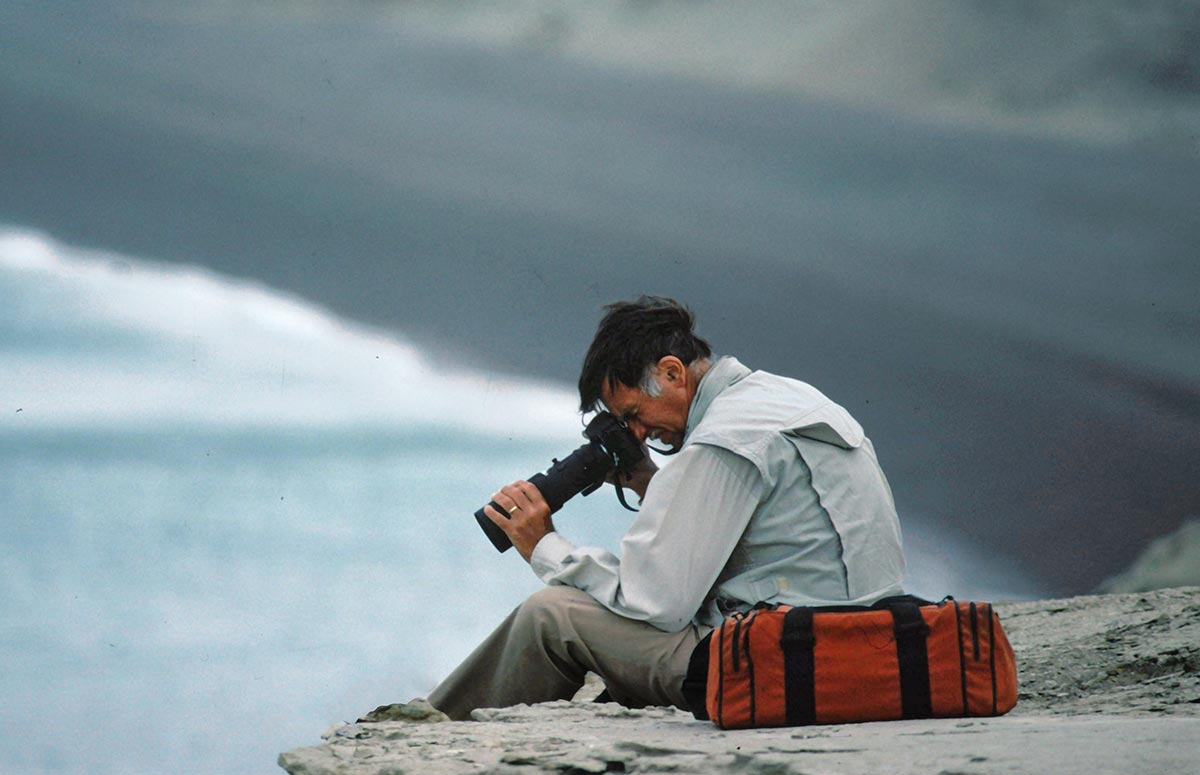 In Memory of William Conway
The "Satellite Tracking Whales" team wishes to honor the memory and thank a global leader in conservation, highlighting his pioneering efforts for the protection of the Southern Right Whales of Peninsula Valdés. As Director of the New York Zoological Society (NYZS; today Wildlife Conservation Society), in 1970 he initiated the Southern Right Whale project under the leadership of Roger Payne.
Dr Conway's outstanding work on behalf of NYZS, negotiating with the Argentine national government and with Antonio Torrejón, then Secretary of Tourism of Chubut, led to the creation of the Golfo San José Marine Park, thus protecting a key site for the whales of Valdés.